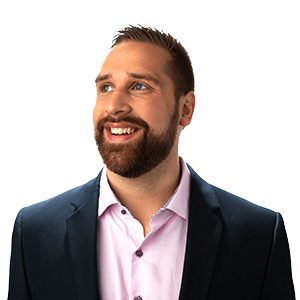 Mark Blashack
Minnesota State University
My personal BHAG (big hairy audacious goal)
Travel to all seven continents by the time I'm 35.
My hobby
I love to travel, spend time outdoors hiking and camping, exercise and cheer on the Minnesota Vikings.
What energizes me the most
Building genuine connections and helping others. I love making people around me feel welcomed and valued and ultimately making a difference in their lives.
If I were a superhero, I'd be…
Superman.
The most valuable piece of advice I've ever received
Vulnerability is the secret to happiness.
Favorite part of working at Eagle Hill
The people! My awesome colleagues make it easy to build genuine relationships that ultimately drive the fun, family-oriented and impactful culture at Eagle Hill.