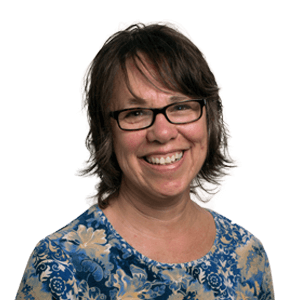 Mary McCall
Springfield College
University of New Haven
At the top of my bucket list
Spend a month traveling in Australia and New Zealand.
My favorite motto
Leave it better than I found it.
What "breaking away from the expected" means to me
I think it's great to try on multiple perspectives – especially the perspectives that aren't typically my own. I think it takes a lot of discipline to search out ways of thinking that are not natural for me and I think doing it as part of the way we work gives us a unique way of seeing things and providing advice for our clients that isn't run-of-the-mill.
The qualities that make me an "unconventional" consultant
I came to consulting mid-career and my basic perspective is an operational one, rather than advisory. I think having "walked in my clients' shoes" is what makes me unconventional.
My most significant role model
I've had two – the worst and the best managers. Working for one taught me how to leave my personal feelings at home when I went to work each morning. I learned everything I know about serving my clients and my team from the other.