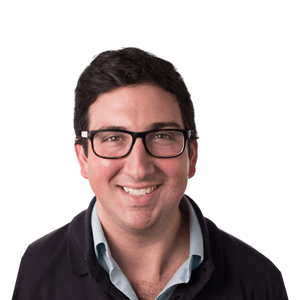 Joey Katona
University of Virginia
George Mason University
My favorite motto
"Each of us is more than the worst thing we've ever done…" – Bryan Stevenson
What "breaking away from the expected" means to me
Creating 'new normals' where they previously didn't exist. The composition of Eagle Hill's consultants sums this up well…we're roughly 50% relationship-oriented misfits, and 50% task-oriented, more seasoned consultant-types. Having all of us on staff certainly helps us flourish as a company.
Where I find inspiration in day-to-day life
Since 2011, I've served on the Board of Directors of an inspiring Arlington-based nonprofit called Offender Aid & Restoration (OAR), which provides second chances to citizens returning to society from incarceration. The perseverance of OAR's clients inspires me and reminds me to always remember to believe in second chances.
My most significant role model
My father. Personality-wise, we probably couldn't be more different from each other. Regardless, he's a Hungarian immigrant who found a remarkable way to make a very decent living doing exactly what he loves: an infectious diseases physician turned counter-terrorism expert. All the while, he never lost sight of what really matters in life.
One word my colleagues would use to describe me
Warm.
Something about me people might not know
I'm a bone marrow/stem cell donor and stay in regular contact with my recipient and her family.